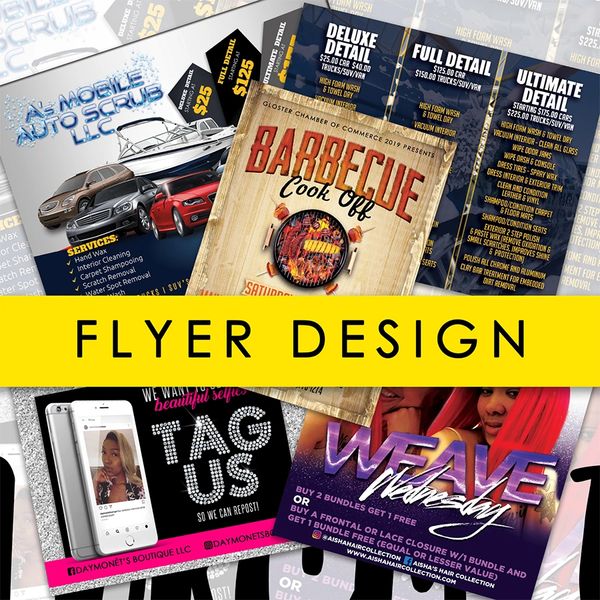 Postcard Flyers
What do you get?
These are 4x5 postcard flyers.  They can be customized to be used how you wish (flyer, care card, thank you card, price list etc.) Choose your number of prints from up above and that is the amount you will receive.  There is a double sided and a single sided option for quantity of 100.  Every quantity over 100 includes double sided prints.  If you would like to request another size, email kenya@1129designz.com to inquire.
How long does it take?
Order will be completed in 5-10 business days. Proofs will be sent within that time range. If you have a need-by date this needs to be discussed before order is placed.  RUSH and same day service is always available for an extra fee.  Email kenya@1129designz.com to inquire.
How does it work? How do I send you my information?
Send me your logo, if you have one to kenya@1129designz.com along with all other information you want included. After purchase is made, I will send you a design to view and we can edit from there.