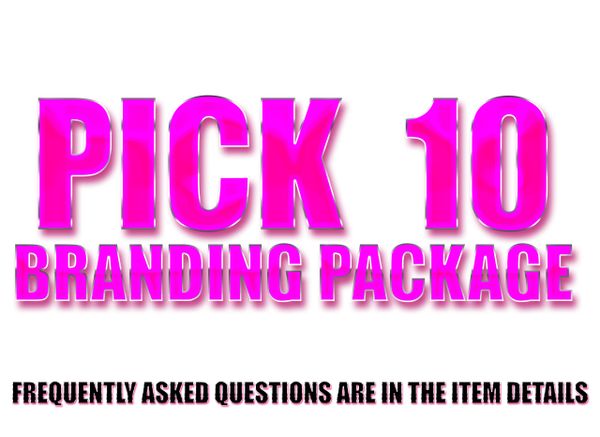 Pick 10 Branding Package
What do you get?
Any 10 printed designs. Designs included but not limited to are: Any 4x5 card design (flyer, care card, thank you card, price list etc), gift certificates, hang tags, bundle wraps, business cards, Instagram Digital Ad, loyalty cards, Stickers/labels, Door hangers etc.  If you would like an item not listed, Email kenya@1129designz.com. 
Are the digital designs included? Can you reorder?
Design is included, however final files are not.  They may be purchased at anytime for $40 each.  Reorders can be placed at anytime.  Discounts are given on all reorders.
How long does it take?
Order will be completed in 5-10 business days. Proofs will be sent within that time range. If you have a need-by date this needs to be discussed before order is placed.  RUSH and same day service is always available for an extra fee.  Email kenya@1129designz.com to inquire.
How does it work? How do I send you my information?
Send me your logo, if you have one and all other information to kenya@1129designz.com.  After purchase is made, I will send you a few designs to view and we can edit from there.