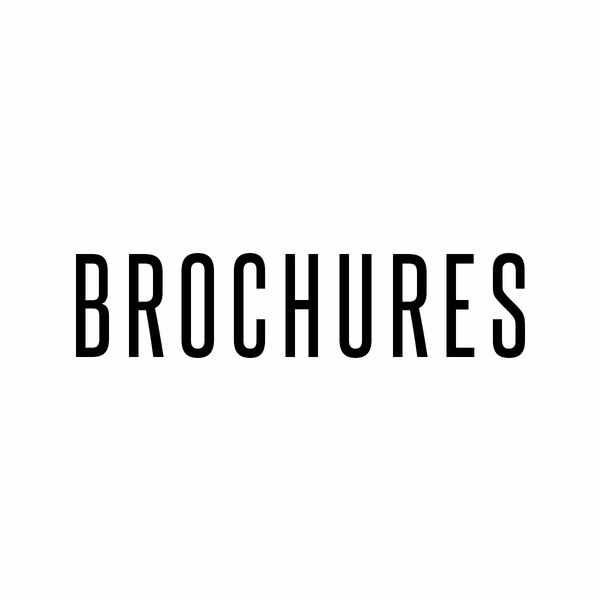 Brochures
What do you get?

Brochures are a popular format for sharing detailed information in a highly presentable way. They are usually colorful and folded, so they are an efficient format for providing information about your company, its products, and services.
Printed on 100# Gloss Cover-You may be familiar with this type of stock from standard business cards. Stiffer than 100# Gloss Text, this glossy finish cover stock offers sharp folds and a sturdy product for a very professional result. This stock is coated on both sides.
Are the digital designs included? Can you reorder?
Design is included, however final files are not. What this means is that the final digital design will not be sent to you. It may however be purchased at anytime for $40 each. You will only receive printed items. Reorders can be placed at anytime. Discounts are given on all reorders.
How long does it take?
Order will be completed/shipped in 5-10 business days. Proofs will be sent within that time range. If you have a need-by date this needs to be discussed before order is placed. RUSH and same day service is always available for an extra fee. Email kenya@1129designz.com to inquire.
How does it work? How do I send you my information?
Send me your logo, if you have one and all other information to kenya@1129designz.com. After purchase is made, I will send you a design to view and we can edit from there. LOGO Design is not included. If you do not have a logo, your business name will be text only.
Do I have to pay before I see any designs?
Yes. My previous work can be viewed on my social media sites @1129Designz (Instagram, Facebook, Twitter, Flickr)