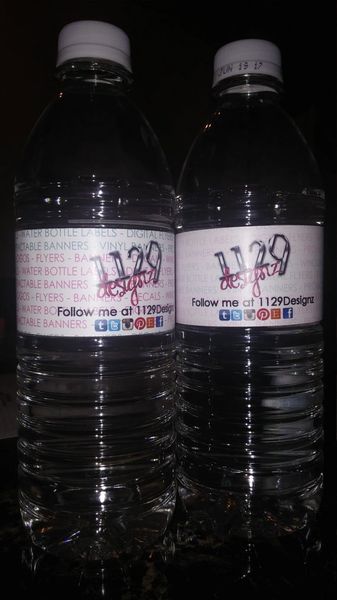 Waterbottle Labels
This listing is for custom waterbottle labels.
Design is included. Email me the logo and/or information you want on them to kenya@1129designz.com. After order is received I will send you a design to view and we will go from there.
Sizes are either 8 or 12 oz labels 7" x 2" and 16.9 oz labels 8" x 2.5".